An operation to retake the town of Tal Afar, west of Mosul, from the Islamic State group has begun, Iraq's prime minister said.
Tal Afar and the surrounding area is one of the last pockets of IS-held territory in Iraq after victory was declared in July in Mosul, the country's second-largest city.
The town, about 150 kilometres (93 miles) east of the Syrian border, sits along a major road that was once a key IS supply route.
"The city of Tal Afar will be liberated and will join all the liberated cities," Prime Minister Haider al-Abadi said in an address to the nation broadcast on state television early on Sunday.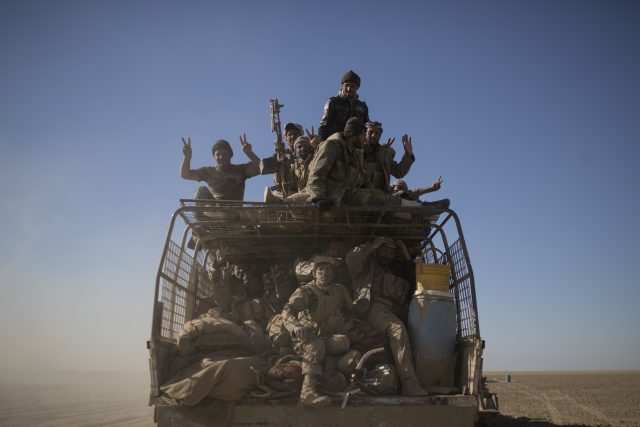 He said his message to IS was: "You either surrender or die."
Iraq's mostly Shiite militiamen largely stayed out of the operation to retake Mosul, a mostly Sunni city about 80 kilometres (50 miles) to the east, but have vowed to play a bigger role in the battle for Tal Afar, which was home to both Sunni and Shiite Turkmen before it fell to IS, a Sunni extremist group.
The militias captured Tal Afar's airport, on the outskirts of the town, last year.
Their participation in the coming offensive could heighten sectarian and regional tensions.
The town's ethnic Turkmen community maintained close ties to neighbouring Turkey. Turkish officials have expressed concern that once territory is liberated from IS, Iraqi Kurdish or Shiite forces may push out Sunni Arabs or ethnic Turkmen.
A stepped-up campaign of air strikes and a troop build-up has already forced tens of thousands to flee Tal Afar, threatening to compound a humanitarian crisis sparked by the Mosul operation.
Some 49,000 people have fled the Tal Afar district since April, according to the United Nations. Nearly a million people remain displaced by the nine-month campaign to retake Mosul.