The wife of Zimbabwe's president Robert Mugabe has returned home from South Africa despite calls for her to be prosecuted for allegedly assaulting a young model at a luxury hotel in Johannesburg.
State broadcaster ZBC said Grace Mugabe returned with her husband to Harare on an Air Zimbabwe flight on Sunday morning.
A ZBC report showed her greeting government and military officials at the Harare airport.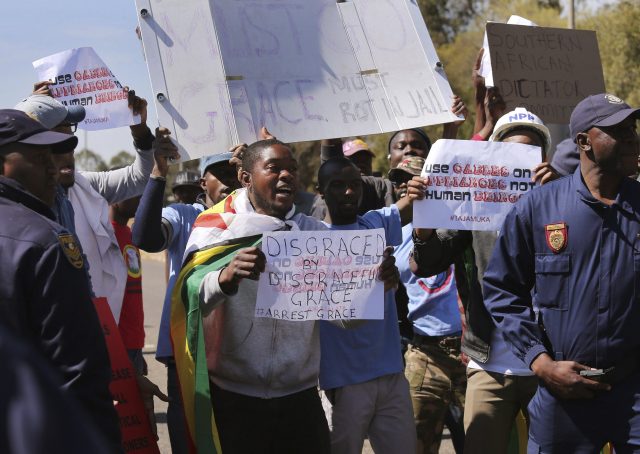 South Africa's government said on Saturday that it was deciding whether to grant diplomatic immunity to her at the request of the Zimbabwean government.
South African police had issued a "red alert" at borders to ensure Mrs Mugabe did not leave undetected and said they were waiting for a government decision on the immunity appeal.
Gabriella Engels, a 20-year-old model, said Zimbabwe's first lady attacked her on August 13, whipping her with an extension cord that cut her forehead.
A group representing Ms Engels said they will go to court to challenge the South African government if it is confirmed that immunity was granted to Mrs Mugabe.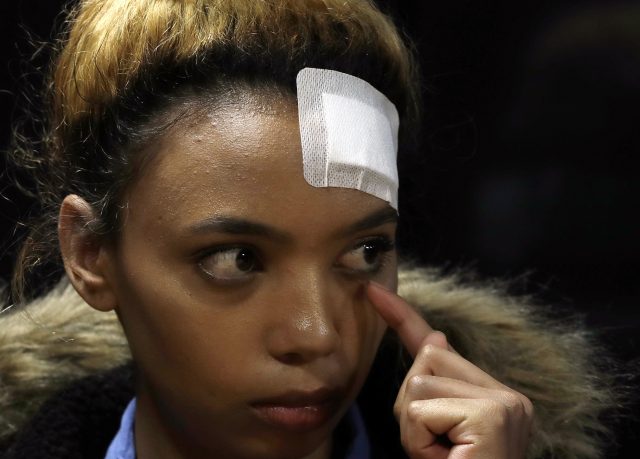 "We will take a long-term approach on this," said Willie Spies, legal representative at AfriForum, an organisation that primarily represents South Africa's white Afrikaner minority.
"She may be back in Zimbabwe, but it may mean that she will find it very difficult to come back to South Africa in the future," he said.
The Zimbabwean president's outspoken wife has been criticised for a fiery temper and lavish shopping expeditions, but her rising political profile has some asking whether she is manoeuvring to succeed her husband.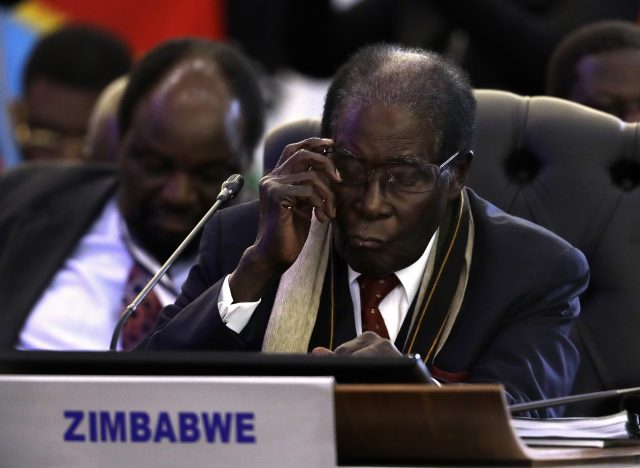 She recently said that Zimbabwe's ruling party should restore a provision in its constitution stating that one of the party's vice presidents should be a woman, and has publicly challenged her 93-year-old husband to name a successor.
Mr Mugabe is expected to preside at a state funeral for a former minister in Harare on Sunday. It is unclear whether his wife will attend.
Amid the scandal over Mrs Mugabe, Zimbabwe blocked flights by South Africa's government-owned airline on Saturday after an Air Zimbabwe flight was grounded at Johannesburg's main international airport the previous evening.
Both countries said they imposed restrictions because planes did not have a "foreign operator's permit".