A second police officer has died the day after he and a colleague were shot during a scuffle with a suspect in Florida.
The Kissimmee Police Department said Sgt Sam Howard died on Saturday from his injuries.
His colleague, Officer Matthew Baxter, died Friday night after the attack in a neighbourhood of Kissimmee.
Police Chief Jeff O'Dell said Saturday that Everett Miller was arrested several hours after the shootings late on Friday.
During a patrol of the area south of Orlando's theme park hub, Mr Baxter and Mr Howard got into a scuffle with Miller, who shot them, the police chief said.
The officers did not have an opportunity to return fire.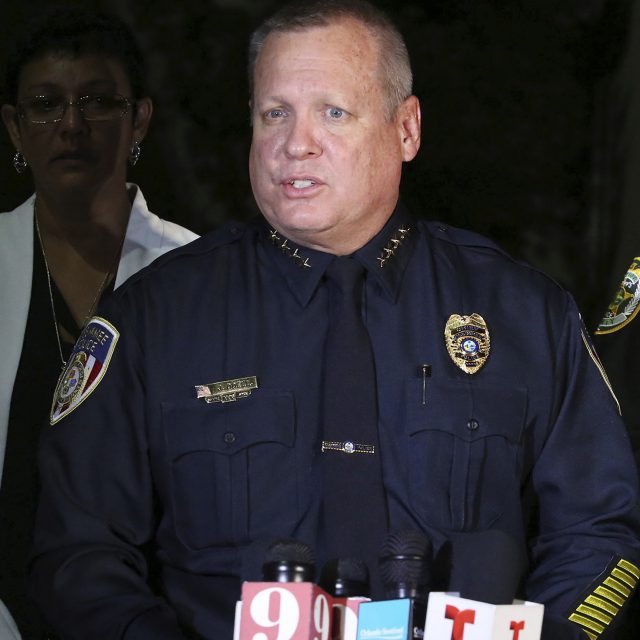 Sheriff's deputies with a neighbouring law enforcement agency later found Miller in a bar and approached him.
Miller started reaching towards his waistband when the deputies tackled and subdued him, Mr O'Dell said.
They found a handgun and revolver on him. "They were extremely brave and heroic actions taken by the deputies," Mr O'Dell said.
Separately, other two officers were injured late on Friday in Jacksonville, Florida.
Police responded to reports of an attempted suicide at a home where three other people were thought to be in danger.
One of the officers was shot in both hands and the other in the stomach.